Sort by

Title A-Z

Title Z-A
10 per page

5 per page

15 per page

View All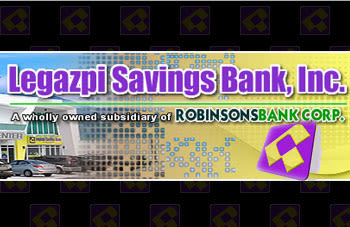 Legazpi Savings Bank
Claim Listing
LEGAZPI SAVINGS operated as a Thrift Bank at the Los Baños building along corner of Rizal & Mabini Streets in Legazpi City. Eight (8) officers and staff then manned it. Deposits and loans to the public was its primary line of service. Management was under Luis S. Los Baños as the founding Chairman and President.In 1993, the family of Don Alfonso Bichara of Ligao, Albay took control of the bank and started its expansion in accordance with the mandate of the Bangko Sentral ng Pilipinas.
Category : Banks
Read more.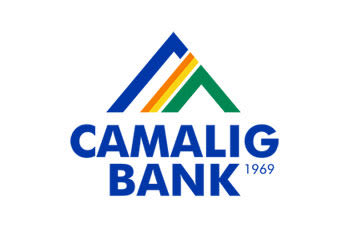 Rural Bank of Camalig, Inc.
Claim Listing
The Rural Bank of Camalig, Inc. started its operations last June 6, 1969. The setting up of the bank was in response to the Central Bank's call to provide credit and financial local-businesses to the countryside.
Category : Banks
Read more.
Camalig Bank has initially offered credit facilities to the agricultural sector. In later years, local-businesses were extended to salary loans, developmental, small and medium enterprises, real estate, microfinance, and DepED APDS loans (Department of Local-businesses Automatic Payroll Deduction Scheme), as well as, to computer and cellphone financing. These loan types are introduced to meet personal needs that would hopefully spur local economies. We are a financial institution committed to support our clients' well being. We share in your aspiration that you are given financial assistance through competitive rates and competent service while ensuring that fiscal discipline is realized. We give reasonable rates of return for your hard earned money as reflected in our savings rates. Special accounts give better proceeds. We also offer money remittance local-businesses to cater to the needs of our Overseas Filipino Workers. We improve our local-businesses to go in stride with technological advances. We consciously practice prudent decision making in all transactions. Corporate good governance is upheld as a way of life. As a medium-sized rural bank with a strong presence in the Bicol region, we are poised to broaden our reach to serve you better. You can bank with us with confidence!
Website:
www.camaligbank.com.ph
Address:
Penaranda St., Legazpi City, Albay, Philippines
Landline:
480-0801
Email:
camaligbank@gmail.com
Social Media:
Recommend:
Hide this content.
Sort by

Title A-Z

Title Z-A
10 per page

5 per page

15 per page

View All